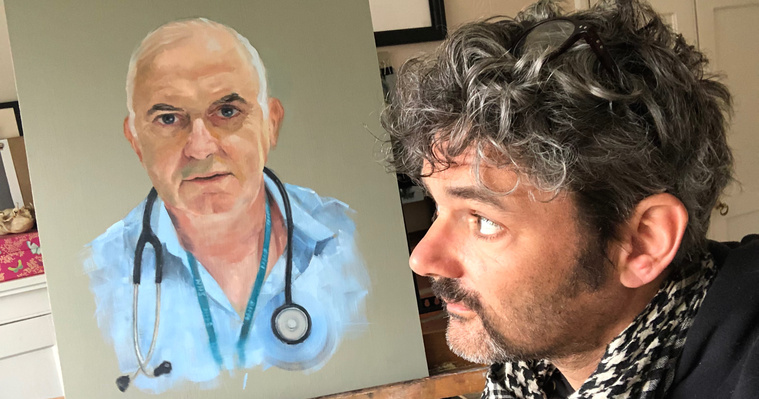 About Me
I'm a self-confessed Portrait and life-drawing junkie, my work invariably revolves around capturing the human face and figure. I prefer the challenge of working from life, and am lucky enough to do so regularly.
Although my style is very likeness orientated, I do covet reducing an image to the barest form in which it can still give the viewer a pinch of the "wow" factor.
Services
I am DBS registered and can deliver sessions for all ages.
Expertise
I have facilitated over 400 events whilst running my own art group, delivering demos/workshops for other groups and corporate clients, and also in my work as an Associate Artist on the learning team at the fantastic Milton Keynes Gallery.
Location
I am based in the middle of the country in the Milton Keynes/Bedford/Cambridge corridor.
I am not averse to travelling almost anywhere if the opportunity is good for both parties. Talk to me!
Paul is represented by Woburn Mosaic Gallery
to see Paul's work for sale at Woburn Mosaic, click here.